The Library welcomes cardholder suggestions for purchase.
Items are considered based on the same evaluation criteria as articulated in the Collection Development Policy and must have a publication date of within the past 18-24 months or no more than 6 months in advance.
Items outside of these parameters may be borrowed from another library via interlibrary loan, and our staff will assist in that process.
If the Library purchases an item that you suggested, the item will be placed on hold for you. We are unable to place holds on eBook or eAudiobook requests that have been purchased, but you may place a hold once the item is available in the catalog.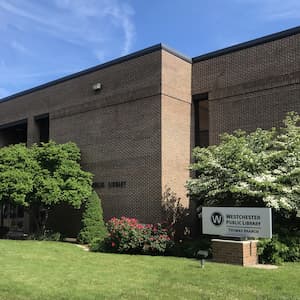 Westchester Township History Museum