Westchester Public Library is governed by a seven-member Board of Trustees appointed for four-year terms by five elected bodies. Trustees serve without pay and must be residents of the Library district. Three trustees are appointed by the Duneland School Board, with one appointment each by the County Council, the County Commissioners, the Westchester Township Advisory Board, and the Westchester Township Trustee.
The Board of Trustees is responsible for setting policy and hiring a full-time Director of the Library. The Director is responsible for the administration, operation, and management of the Library and advises the Board on Library matters, needs, and policy recommendations.
The Board of Trustees meets at 7pm on the second Thursday of each month in the Baugher Center Meeting Room at 100 W. Indiana Avenue, unless otherwise noted in the Events Calendar.
Rondi Wightman, Vice-President

Michele Corazzo, Secretary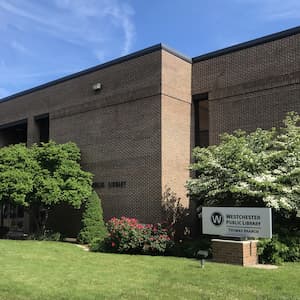 Westchester Township History Museum